Home

/

Academy

/

Getting Started with Accelerated Mobile Pages
Getting Started with Accelerated Mobile Pages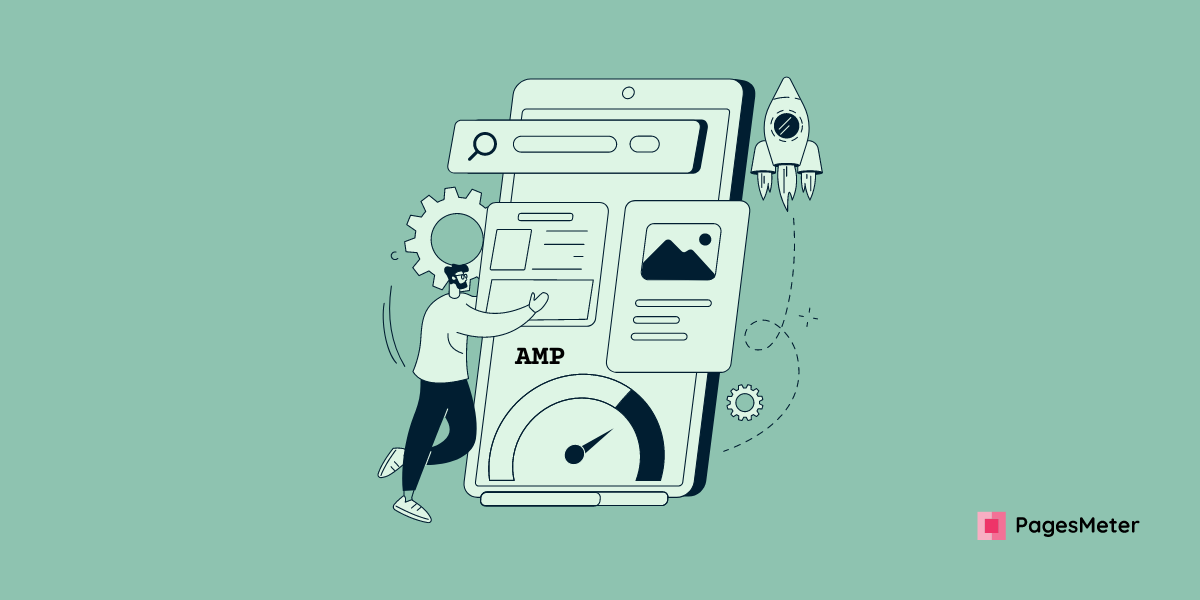 Generally, AMP or Accelerated Mobile Pages is a Google project that aims to improve the mobile web experience.
Using AMP, your website's pages will load faster for mobile visitors and stand out (slightly) more in Google's search results.
Also, there are some significant drawbacks to consider, because of the AMP standard's strictness, you may not be able to provide all of your website's functionality to mobile users. You'll have to give Google more power. Ad support is (currently) limited. An implementation may necessitate the use of development resources.
What is AMP?
AMP is an abbreviation for Accelerated Mobile Page. It is a Google open-source initiative and format designed to improve the mobile web experience. AMP pages are stripped-down versions of pages that are optimized to load quickly on mobile devices.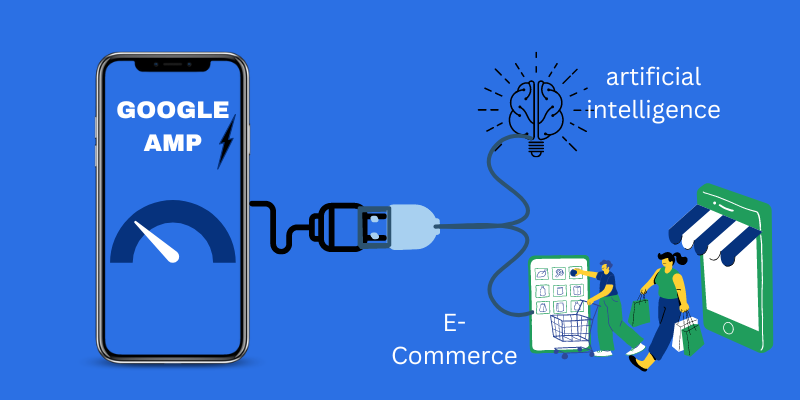 The mobile-first mindset is here to stay, according to both business and consumer experts.
To say that users consult their mobile devices before making a purchase is an understatement. Globally, mobile internet usage has surpassed desktop mobile usage. Even countries like India, Mexico, and Indonesia have more than four times the number of smartphone users compared to desktop users.
Why should you be concerned about AMP?
Pages load quickly:
Through optimized code, caching, and Google's Content Delivery Network, AMP enables you to serve fast-loading pages to your visitors (CDN). Fast-loading pages will almost certainly increase your conversion rate and give your rankings a slight boost.
Planning for a mobile-first index:
Google has announced that it will transition to a mobile-first index. This is very likely to happen in 2018. This means that your desktop website will no longer be the primary factor in determining your rankings. Instead, your mobile website will assume this function. Adopting AMP can assist you in preparing for this.
More prominence in Google's SERPs:
Google also promotes AMP websites in its search engine results pages. Google may display a news carousel for news websites that use AMP. Google may display the AMP lightning bolt beneath the result for regular pages. AMP, in addition to providing a good mobile experience, also provides extra attention in Google's SERP.
How to implement AMP?
Implementing AMP necessitates making your pages available in an alternate format that adheres to the AMP standard's specifications. This means that your AMP pages will exist alongside your regular pages.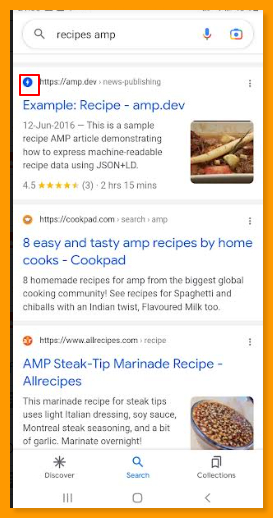 The AMP specifications are well documented(opens in a new tab) and easily accessible, but implementation may necessitate development resources. Fortunately, AMP extensions for well-known Content Management Systems like WordPress are popping up everywhere, making implementation much easier.
When implementing AMP, it is critical to adhere to the specifications and validate your AMP pages before publishing (opens in a new tab). It's a good idea to run your AMP pages through Google's AMP testing tool after they've been published (opens in a new tab).
Make sure your website is also verified in Google Search Console. Google will provide feedback on your AMP implementation there.
What are the best practices of AMP?
In some cases, it may be appropriate for your website. Follow these best practices before implementing AMP.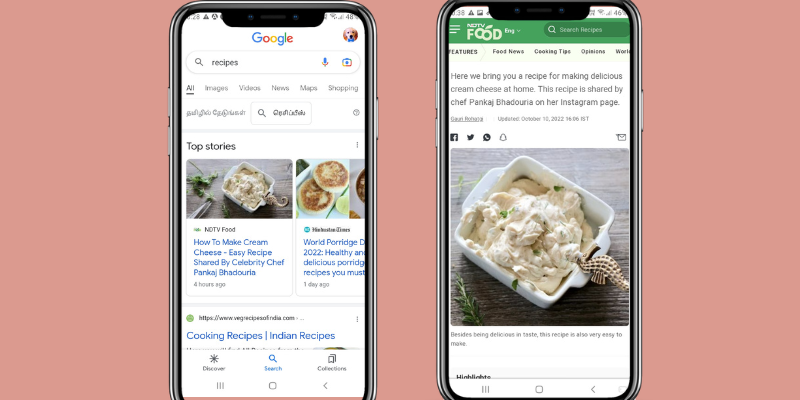 Check that it makes sense for your website: AMP is no longer as useful as it once was, so read the section on who AMP is best for to see if it makes sense for your site.
Get assistance if you do not have WordPress: The AMP WordPress plug-in is fairly simple to use, but implementing it on your own is not. Make contact with or hire a web developer.
Avoid using AMP on high-traffic or high-converting pages: Because AMP removes elements such as opt-in forms and branding, it should not be used on pages where you want to build your brand or generate leads.
To determine whether AMP is worthwhile, conduct A/B testing: Because AMP supports A/B and multivariate testing, keep an eye on how it affects metrics like conversion rate, time on page, and so on.
Who is AMP best for?
Many companies want to know if AMP is worthwhile. The truth is that it all depends. For most websites, AMP may not be worth the effort, especially since Google removed the AMP symbol from search results.
So, how do you know if AMP is right for your website? Here are a few reasons why you should use AMP:
Despite optimizing your website for speed, you are having trouble with page
Mobile devices account for the majority of your website traffic.
A large portion of your content is timely news that you want to appear in Top Stories. (However, Google has eliminated the AMP requirement for Top Stories.)
If your website is highly branded, used to qualify leads, or has a fast page speed already, AMP is probably not worth the effort.
What are the limitations of AMP?
Functionality is limited:
You may not be able to provide all of the functionality of your regular website due to the strictness of the AMP implementation guidelines. This is especially limiting for websites with a lot of functionality, such as eCommerce sites, and we don't recommend using AMP in those cases.
Giving Google more authority:
People are concerned about giving Google even more control over how and when your content is displayed. Google will act in its best interests, which may be at odds with yours. Ad support is limited. Many websites rely on advertisements to generate revenue. AMP currently only supports a limited number of ad formats.
AMP is not a panacea:
AMP makes web pages load faster, but it is not a magic bullet that will make you successful. It helps to load your content faster, but it won't help you if your content isn't valuable. In summary, page speed is a (minor) factor in Google's algorithm, but it will not magically rank you first.
Conclusion:
When AMP first became available, it drew a large number of marketers. However, it is becoming clear that the disadvantages of AMP outweigh the benefits for most websites.
Now that AMP is no longer required for Top Stories and the AMP symbol has vanished from search results, it's unlikely that your site will see an increase in traffic.
Rather than focusing on AMP, improve site speed and ensure your website is user-friendly on mobile devices. That is the most effective way to attract mobile customers and expand your business.
Start using PagesMeter now!
With PagesMeter, you have everything you need for better website speed monitoring, all in one place.
Free Sign Up

No credit card required
Uncover your website's SEO potential.
PagesMeter is a single tool that offers everything you need to monitor your website's speed.