The Ultimate SEO Interview Guide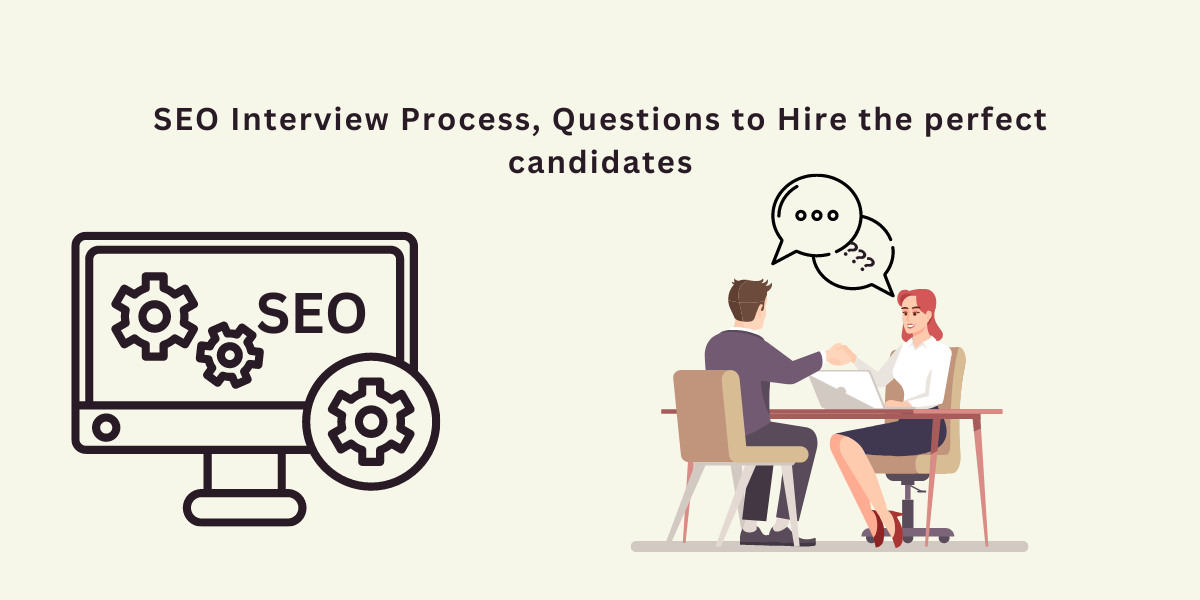 Introduction
So all the while we have been discussing SEO and its depth by going deep into the world of SEO. But now there is an interesting discussion that will take place and that is selecting and interviewing the candidates of SEO who are willing to work in this field.
Want to know how to hire the best candidates for SEO without messing up let's discuss further deep into this by the way this article addresses the general basic practices for conducting an interview and also the archetypal questions that you ask to indicate the abilities and experience of the candidates to ensure that you are hiring the right person for the job and build the best team to work forward and achieve.
In this article, we will be discussing the genuine characteristics of an SEO candidate, how to select the best out of the lot, the practices of an interview session, and the basic-level, intermediate-level, and expert-level questions to select a candidate based on SEO.
What characterizes an excellent SEO candidate?
Well, to assess if someone is a good SEO candidate you first need to know what kind of proficiency and attributes you're looking for. It is easier said than done because when it comes to SEO you always look for a candidate who has multitasking ability so act accordingly.
SEO is a great career path with great opportunities ahead of whoever chooses. But even with its extensive use and popularity, SEO is still not an important teaching aspect of the marketing curriculum. SEO executives come from a vast variety of backgrounds.
So if you are trying to look for the best candidates and if you want to hire them accordingly on the right basis the following qualities will help you and they are,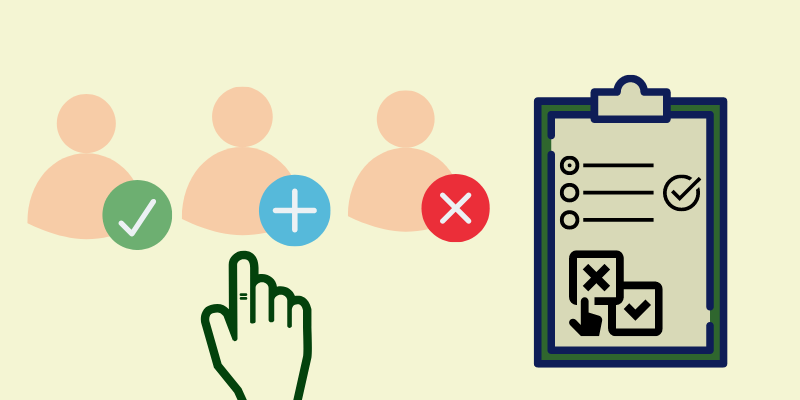 Strategic thinking
Outstanding writing and speaking skills
Soft skills
Data skills
Technical and programming skills
Analytical skills
Adaptability and motivation driving
Sense of humor
Strategic thinking
All SEO professionals should have a systematic approach and the ability to think strategically. A well-trained and good SEO professional will look at the data and analyze the following things: What happened, why it happened, and what to do about it. A nice way to measure this is by asking a candidate about the major problem they have solved and how.
Outstanding writing and speaking skills
It is always a good key factor that an SEO professional has their way of researching the keyword and authorizing the content which is exceptionally more valuable. SEO requires not only belief but also the ability to refine complex ideas and thoughts down into the aspects so that non-SEO people also can understand and make decisions with it.
Soft skills might sound like a familiar topic when it comes to professional skills not just for SEO but for other aspects as well. This is one of the most underrated aspects of many SEO professionals. But the ones who are interested in the SEO profession would automatically want to help each other as they need to have a good understanding and communication skills both with people and with technical aspects. So an SEO professional must have convincing soft skills to fit in.
To be a great SEO professional a professional needs to know how to manage the data after finding it. There are many skills you need to know when it comes to Excel functions that everyone should know, which means you should know some of the important skills in Microsoft Excel like INDEX+MATCH, VLOOKUP, and more. Adding to that pulling of the data you can find out the insights which are needed. Also adding more to Excel you must know how to utilize other data tools like Google Search Console, Lighthouse, AdWords, Google NLP, and so on.
Technical and programming skills
As we discussed before, every SEO professional should have some level of knowledge when it comes to technical and programming skills. Even though there are a lot of SEO professionals out there with the least programming skills if they have good technical and programming knowledge about how to code in an SEO field it makes a huge difference.
Well, to create an SEO strategy a person should know to convince and analyze the data. while on the other hand technical skills are more considered as a want than an essential need an SEO professional should be able to analyze the data as well.
Adaptability and motivation driving:
When it comes to SEO there are no specific working hours since every day you keep learning new tricks. Google and other search engines keep adapting such tricks day by day it is important to never stop learning. this is also considered one of the best and worst about SEO.So keep on adapting to new things and driving motivation out of it to keep everything on the right track in the profession.
In the world of SEO, there are a lot of ups and downs. for example, if you try a trick that works sometimes but sometimes won't so if you get stuck within that zone of what is not working, that would not be a good idea. That is the time you should understand this is just about marketing so work accordingly on a lighter note with a sense of humor.
How to filter the candidates?
Now here comes the very important process of how to filter the candidates which are also termed as separating the good from the lot. Many companies now started realizing that they need someone who actually knows how to do SEO which wasn't the case before. After knowing all that the process of shortlisting the candidates takes place which is where you find the best out of the lot.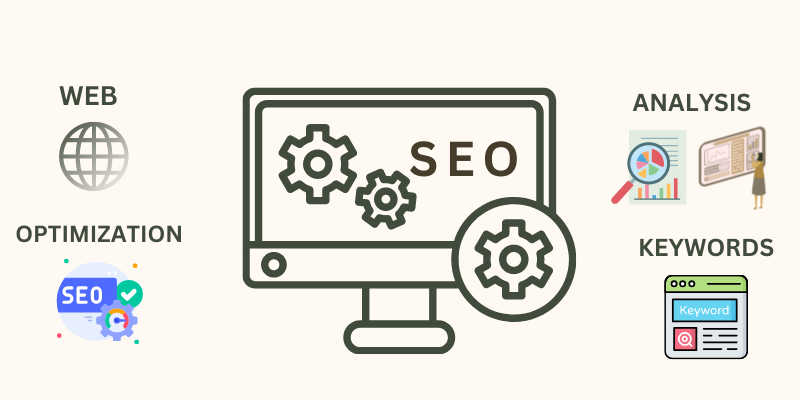 Firstly, Make a specific SEO wish list - The type of SEO expert you want will depend on what you are already doing and what would be the missing links and what their goals are.
And then, Identify the soft skills that are essential- To have a successful SEO you need to connect easily with the rest of the puzzle pieces. Therefore, you're going to have an SEO expert who understands humans as well as search engines.
Assess technical SEO skills with a test - many companies assess technical skills in SEO by having someone audit a website. It is a great tactic but it doesn't work for every role. Instead of choosing the targeted tests to determine if their real-life skills match their resumes. The best way to separate the wheat from the chaff is to have candidates do a test as early as possible. By doing so, neither of you will waste time on the process of the interview.
What are genuine interviewing practices?
The whole point of interviewing people is to know them in and out. So, candidates for SEO positions should be interviewed using the same best practices as other job prospects. Finding out more about someone is the whole idea of an interview. to determine their skills and expertise, as well as to gain insight into their thought process. This is the purpose of your inquiries, and the STAR technique is where it comes in. STAR technique stands for Situation, Task, Action, Result.
Situation: Analyzing and getting a clear picture of the situation.
Task: Realize what kind of tasks can be performed in this situation.
Action: Understand and take action on how these tasks are performed.
Result: acknowledge what is the outcome of the situation and what they learned from it.
Designing your questions according to the STAR method helps you to get a clear understanding of what the SEO candidates are. But not all the questions have to be designed using STAR, but it gives an outcome to use for getting details for higher-level questions.
What are the interviewing questions?
The level of questions may differ depending on the kind of role you're seeking. For the senior levels, the question could be harder and a similar one goes for the junior-level positions.
The level of questions differs from the dependence on the kind of roles you're looking for in a candidate. For the junior level, the questions will be simple to an extent related to the topic of SEO and when it comes to the senior level the questions will be harder.
Well, we will be discussing the important questions of SEO for the basic level, intermediate level, and expert levels.
Basic level SEO interview questions & answers
"What is SEO?" This is how most questions will arise so,
What is SEO?
What does SEO stand for?
What does Search Engine mean?
Why is SEO important to a business?
Which is your favorite part of SEO? And Why?
What are the common mistakes of SEO to be avoided?
What are the social media platforms used for SEO?
Why is anchor text important for SEO?
What are title tags?
What is robots.txt?
What are internal & external links?
What are header tags?
What are meta descriptions?
What is On-Page SEO?
Intermediate-level SEO questions & answers
What is a Canonical URL?
What is Google Algorithm?
How do you optimize the URLs?
What are the major mistakes of SEO to be avoided?
What is HTML Sitemap?
What does EAT mean?
What is Competitive Analysis?
What is Ranking in SEO?
What is XML Sitemap?
What are the essential factors to improve ranking?
What is a press release submission in SEO?
Expert-level SEO interview questions & answers
What is an SEO Audit?
What is AMP?
What is Rankbrain?
What is Schema markup?
What would be the best achievement in SEO?
What is black hat SEO and what are your thoughts?
What is the work of an SEO manager?
What are the primary tasks of an SEO manager?
What is the model comparison tool?
What KPIs are to be reported to show SEO progress?
How do you think we'll be doing SEO five years down the line?
Conclusion
To wrap up, it can be challenging to locate and hire the ideal SEO candidate. By using these important SEO interview questions to ascertain whether the person you're speaking with is the next SEO expert or just someone who sounds smart on paper but is unpracticed in SEO.Use them to find the best candidate for the job.
So, finally, the conclusion is that having an SEO expert on board will help you accomplish a lot in this field, and also having greater communication will help you to strengthen your collaboration.
This collection of questions provides an opportunity for you to express your inner expectations from the candidates as well as determine how well they are. Without a doubt, having open discussions with your consultant will improve your working relationship and create a phenomenally competent partnership.
Start using PagesMeter now!
With PagesMeter, you have everything you need for better website speed monitoring, all in one place.
Free Sign Up

No credit card required
Uncover your website's SEO potential.
PagesMeter is a single tool that offers everything you need to monitor your website's speed.