Home

/

Academy

/

Optimizing SEO Performance with Key Performance Indicators
Optimizing SEO Performance with Key Performance Indicators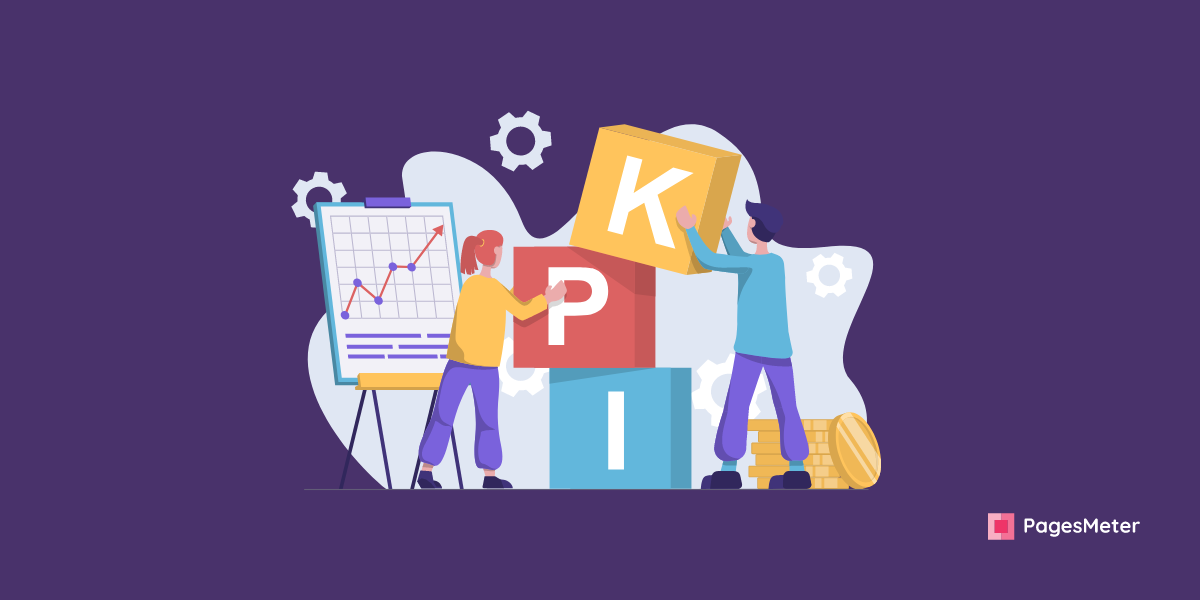 Are you wondering what metrics you should use to demonstrate value to your clients? Columnist Marcus Miller shares some of the most useful KPIs for connecting SEO results to business goals.
Measuring your results is an essential part of any SEO campaign.
Because there are so many variables in an SEO campaign, successful campaigns rely on a control system to ensure that the work done produces results. Key Performance Indicators (KPIs) serve as this control system, allowing you to identify what is working while also providing the SEO with an early warning system if something is not moving the needle as expected.
KPIs also allow you to demonstrate success to your clients (or company executives if you work in-house). Traditional SEO KPIs such as keyword rankings and metrics from tools such as Moz or Majestic SEO may be useful for you, but the clients you serve want to see an increase in sales and leads, not just better rankings and higher Domain Authority.
In this blog, we'll see how you can use KPIs to track and improve the success of your SEO campaigns. And, perhaps most importantly, I will demonstrate how to use KPIs to better demonstrate the value of SEO campaigns to your clients.
Segmentation
Before we proceed, it is critical to note that KPIs must be segmented. Break down the KPIs discussed in this article using the dimensions listed below, as the results can vary greatly between these dimensions, and breaking it all down gives you additional insights:
Sections of a website or landing pages
Devices (desktop, tablet, or mobile)
Location
Internet search engine
Objectives
To accurately measure SEO success, we must first understand what we are attempting to accomplish and the various steps required to do so. If we followed a structured methodology for developing a digital marketing plan, we will have identified some specific business and marketing objectives. Our measurement KPIs should correspond to these goals, allowing us to demonstrate how the activities we carry out in an SEO campaign help us achieve our business goals.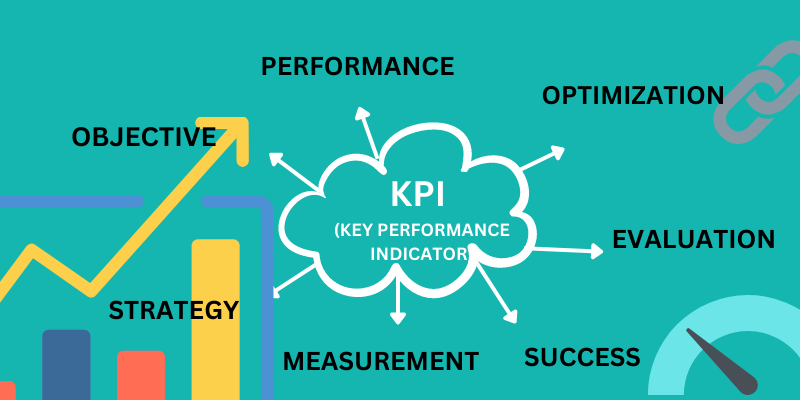 If a customer approaches you and requests that you rank for a specific keyword, you must investigate further. "Why?" you must inquire. Why do you want to rank for that particular keyword? "What do you think this will do for your company?" You should gain a strategic understanding of why the client wants more relevant traffic from a search engine, as well as an understanding of the true business objectives at stake.
When you understand your customer's true goals for ranking for a specific keyword, you can provide more value and better service. Most importantly, you can link KPIs to business objectives, allowing you to communicate in a language that decision-makers can understand. Keyword rankings are great, but a demonstrable percentage increase in sales or a lower cost-per-lead for SEO vs. PPC will demonstrate the value of organic and the work you are doing.
Simply put, KPIs link the business's goals/objectives and the SEO work you do.
SEO KPIs for the business
In terms of reporting and client retention, you must also be able to communicate why a particular tactic, such as guest blogging or digital PR, is important. Rankings are insufficient. Rankings do not always translate into more business. More connective tissue is required to link our reporting to the stated goals of the business we serve. We must be able to demonstrate that a particular tactic is improving our customers' bottom lines and moving them toward their strategic goals.
There are numerous ways to demonstrate the true value of your work, including increased leads, increased sales, more engaged visitors, and lower acquisition costs. Make sure you're communicating this clearly with SEO KPIs that are linked to business goals.
Categorizing the SEO KPIs
Consider how you categorize your key performance indicators (KPIs) to help with communication. The objectives of a new product launch are vastly different from those of a company attempting to sell more to existing customers.
If you own a local business, your SEO campaign may be aimed at increasing foot traffic to your establishment. If you own a service company, you may be looking for new customers. A new product may want to raise awareness and build an email list. Make sure to categorize and communicate the KPIs in the most understandable way to your customer.
When this is unclear, we have found that the traditional marketing funnel allows for easy categorization of objectives and the associated KPIs.
Create an audience for your product or service.
Drive customer engagement with your product or service.
Conversion: Increase sales and lead generation.
We can also consider retention, advocacy, and reputation — the specific goals of your SEO campaign and sales process will often dictate what is important in this regard. There may also be some overlap. Is gaining social followers or email signups more about engagement or retention? Ask these questions, and then clarify your reporting objectives.
Ask your customer what is most important to them, and make sure to demonstrate how your SEO campaign is meeting these stated goals in a clear, concise manner.
SEO KPIs
Let's be honest: measuring the effectiveness of SEO and digital marketing campaigns is a huge challenge. We have a lot of data, but in its native format, a tool like Google Analytics often confuses rather than informs.
These tools must be tailored to the specific goals of the company, which must be accomplished by examining the desired outcomes and connecting them to your SEO strategies through KPIs that the client can understand.
My agency, Bowler Hat, uses KPIs in SEO projects beyond simply tracking ranking for a limited set of keywords. Rather, we examine the impact on organic traffic (awareness), traffic relevance (engagement), and overall quality, as well as how is most likely to result in a sale, lead, or conversion of some kind.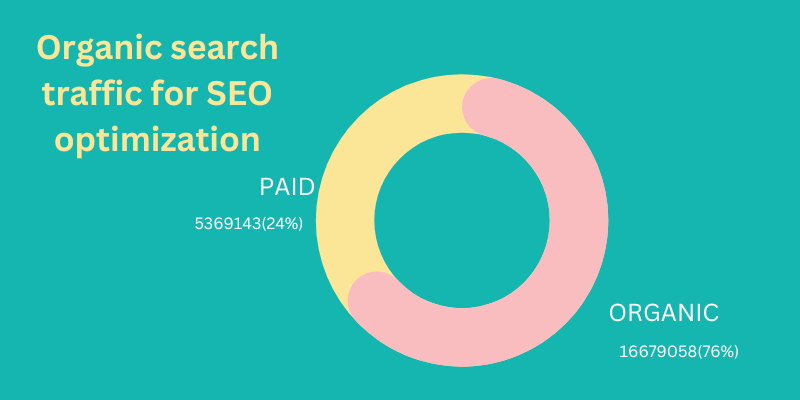 We'd also like to take a look at the real-world results of your campaigns, which are frequently content created to broaden topical scope and links built to increase authority and relevant referral traffic. Last but not least, we examine traditional SEO metrics provided by tools such as Moz and Majestic SEO.
This is not a template, and it will need to be tailored to the specific job and goals of your clients, but it should get you 90% of the way to much improved SEO KPIs and reports.
SEO metrics
These are the standard KPIs we can use to track progress. To provide real context, these will frequently need to be compared to competitor values.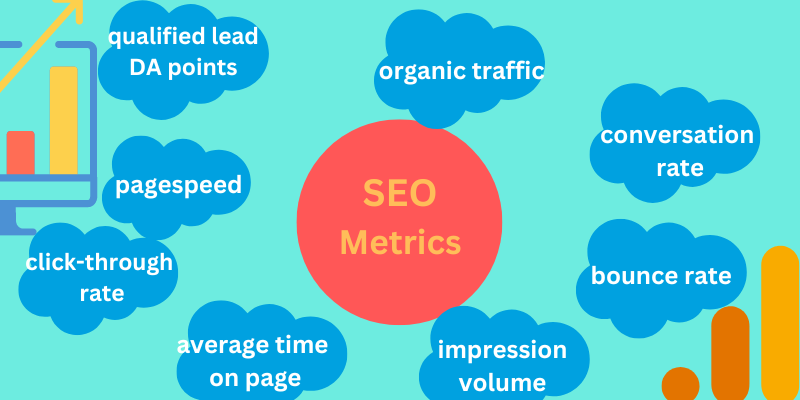 Typically, an increase in your site's perceived trust and authority correlates with an increase in your rank for your primary search terms and the amount of organic traffic received, qualified DA points, page speed, conversation rate, impression volume, bounce rate, and click-through rate(CTR).
Brand influence
Improved search visibility equates to increased overall visibility — a fancy way of saying advertising. As a result, we should examine the increase in branded search traffic and brand mentions and how it relates to the work you are doing.
Increase in branded search traffic as a percentage
Increase in brand mentions as a percentage
KPIs for link-building
Links are still one of the top three metrics for increasing search engine visibility, and links (along with content) are frequently the most visible component of a long-term SEO campaign. As a result, we must continue to report on the total number of links, links from authority sites, and links from highly relevant sites. These will be pulled from our link wishlist and should be tailored to your client's industry.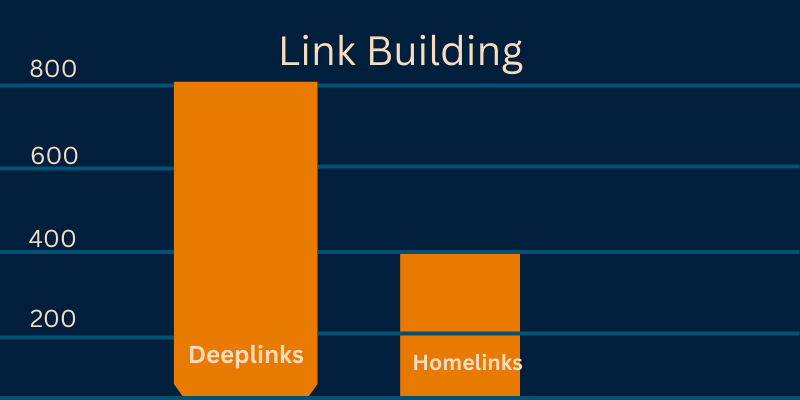 Total number of links created
The number of links from authoritative sites
The number of relevant site links
KPIs for lead generation
Leads are an important part of your overall digital marketing strategy, but lead classification and the sales funnel are becoming increasingly complex. As a result, we should seek to quantify the impact of our SEO efforts on lead generation, whether that is through social signups, newsletter signups, or some other download or lead gen specific to your company.
Increase in newsletter signups as a percentage
Increase in social followers/likes, for example.
Business-specific lead generation objectives (data sheets, white papers, and so on)
Talk to your client about the customer journey and get a handle on the various steps. Working with the customer to develop lead generation incentives may be necessary, but this will only add value to your campaigns.
Conclusion
You may be wondering why I didn't include metrics such as Return on Investment (ROI) and Customer Acquisition Cost (CAC) (CAC). The short answer is that, while they are useful metrics to track, they must be used cautiously. They bind you to make short-term decisions.
The long-term impact of putting your brand in front of people through display ads can be greater than having people click through. It makes even less sense to use these metrics to assess purely brand-related channels such as television or even billboards
Most importantly, don't measure anything just for the sake of measuring it. Set strategic marketing objectives that incorporate these KPIs.
Tracking the success of your SEO efforts is critical, but focus on the right KPIs To save time and have the KPIs available at all times, it makes sense to set them up in an online dashboard like the one Swydo provides. You can create powerful and comprehensive SEO reports by integrating with Google Analytics, Search Console, and Pagespeed.
Start using PagesMeter now!
With PagesMeter, you have everything you need for better website speed monitoring, all in one place.
Free Sign Up

No credit card required
Uncover your website's SEO potential.
PagesMeter is a single tool that offers everything you need to monitor your website's speed.