Home

/

Academy

/

Building Authority and Trust for Better SEO Results
Building Authority and Trust for Better SEO Results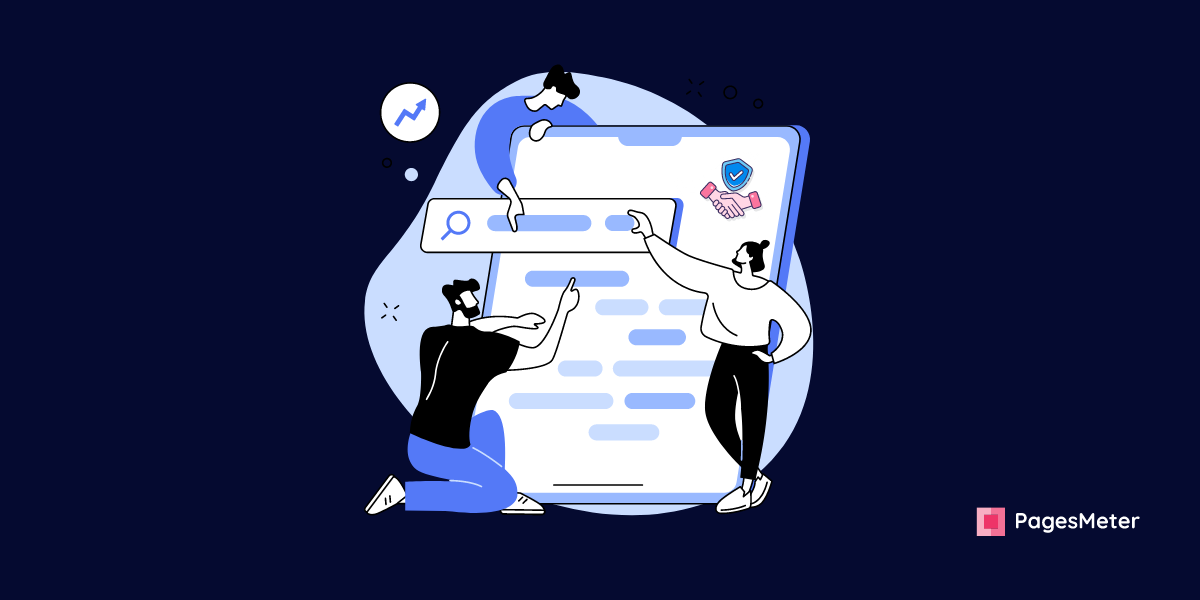 Authority and trust in SEO concept generally refers to the "Strength" of a given domain.
Few people may call this domain authority, which is not to be confused with the Domain Authority (DA) metric from Moz. When we discuss domain authority, we're actually discussing a general SEO concept that is synonymous with web authority.
So in this blog, we will be seeing the clear elaboration and the definition of authority and trust in SEO and its domain SEO concepts with the differentiation of various forms of authority.
Levels Of Authority
Within search engine optimization, authority is a widely misunderstood concept (SEO). This article will explain what it is and isn't, how to measure it, and how to improve it.
There are three levels of authority in SEO:
Domain Authority
Page Authority
Link Authority
In this blog, let's look at each of them to see what they mean and how to use them.
Domain Authority
MOZ popularised the term domain authority by introducing it as a metric. This is also where the confusion begins: some people use the term "domain authority" to refer to the concept of domain authority, while others only refer to the metric.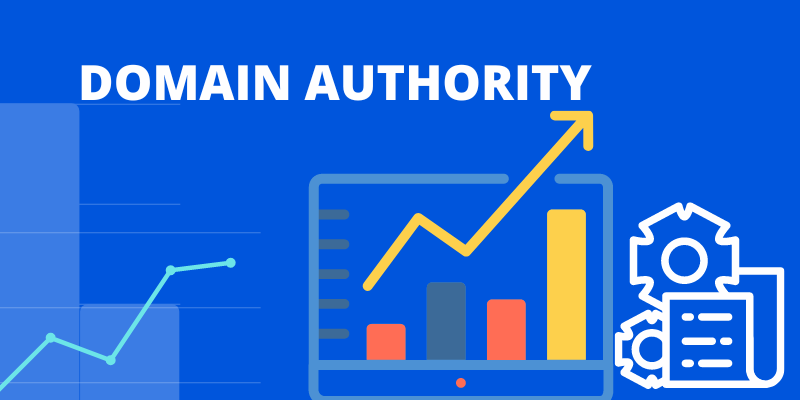 It is critical to recognize that domain authority is much more than a metric.
In this article, we'll go over the domain authority concept as well as the domain authority metric.
PageRank is one of the most well-known SEO metrics.
While it is still used in Google's algorithm, it has not been made publicly available in a long time.
It was the first metric used to determine domain authority.
So, domain authority is a measure of a domain's ability to rank, comprising several signals showing that a website is of high quality and can be trusted.
The total authority of all the pages is an important part of those signals.
Domain authority is largely determined by two factors:
i) Age and trust:
Domains with an excellent track record and who have been around for a long time have earned the right to rank. What does an excellent track record entail? Things like whether a domain has been used to game search engine algorithms.
Unless we're talking about a website migration in which an older domain is 301-redirected to a new domain, search engines will not let new domains reach the same echelon as older domains.
The new domains must first prove their worth. Partially by allowing the domain to age, but primarily by taking good care of it: writing good content and gaining high-quality backlinks.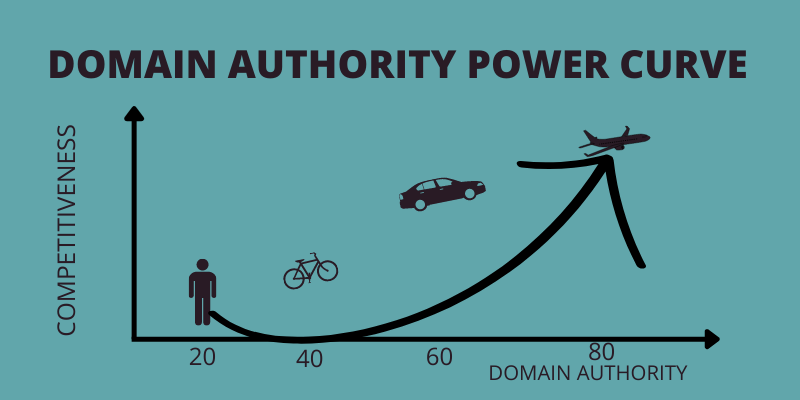 ii) Popularity:
The following are the most important factors influencing popularity:
a) Backlink Quantity: In general, the more backlinks, the better.
b) Backlink quality: Quality backlinks convey more authority and earn you more trust.
c) Number of unique linking domains: The more parts that link to you, the more people who are aware of you, thereby increasing your popularity.
iii) Domain relevance
It's also worth noting that a domain's topical relevance has a significant impact on its ability to rank. A domain's relevance is determined by its on-page content and external links.
Page Authority
Page authority measures a page's ability to rank. We discussed the distinction between the domain authority concept and the domain authority metric in the previous section.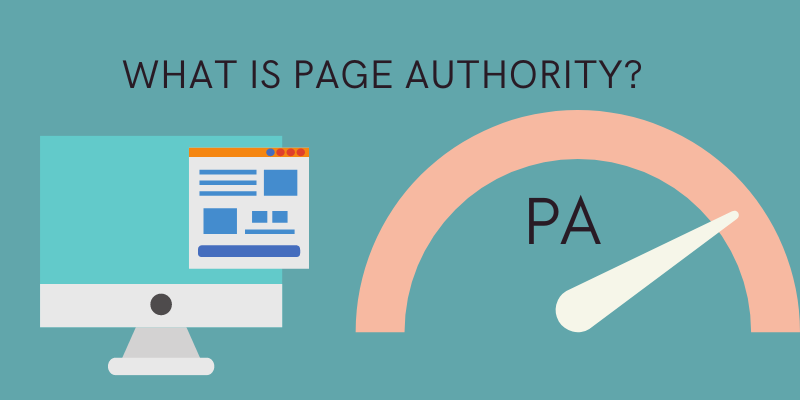 With page authority, the same distinction should be made. The higher the page authority, as with domain authority, the better.
Page authority is determined by these factors:
Age and trust
Amount of value received from links
Freshness of the last update
Page relevance
i) Age and trust
Pages with an outstanding track record and who have been around for a long time have earned the right to rank. New pages, like new domains, must earn their stripes before they can rank for competitive keywords.
Allow your page to age, take care of it, ensure it has good content and receives high-quality backlinks, and don't forget to link to authoritative resources.
It demonstrates that you are backing up your claims, making it more authoritative‌.
ii) Amount of value received from links
As explained in detail in the following section, links carry link authority. Internal and external links pointing to a page both pass on link authority, which heavily influences page authority.
iii) Freshness of the last update
Pages that are frequently updated are preferred by search engines. Check the content of your most important pages on a regular basis to see if it can be updated.
iv) Page relevance
A page rank requires more than just a high page authority. Relevance for specific keywords is also important.
This relevance is gained through on-page content that contains these keywords, internal links, and backlinks (external links).
Link Authority
The ranking power of a link is indicated by its link authority. There is no widely used metric from one tool for this.
The higher the link authority, as with the other authority described in this article, the better.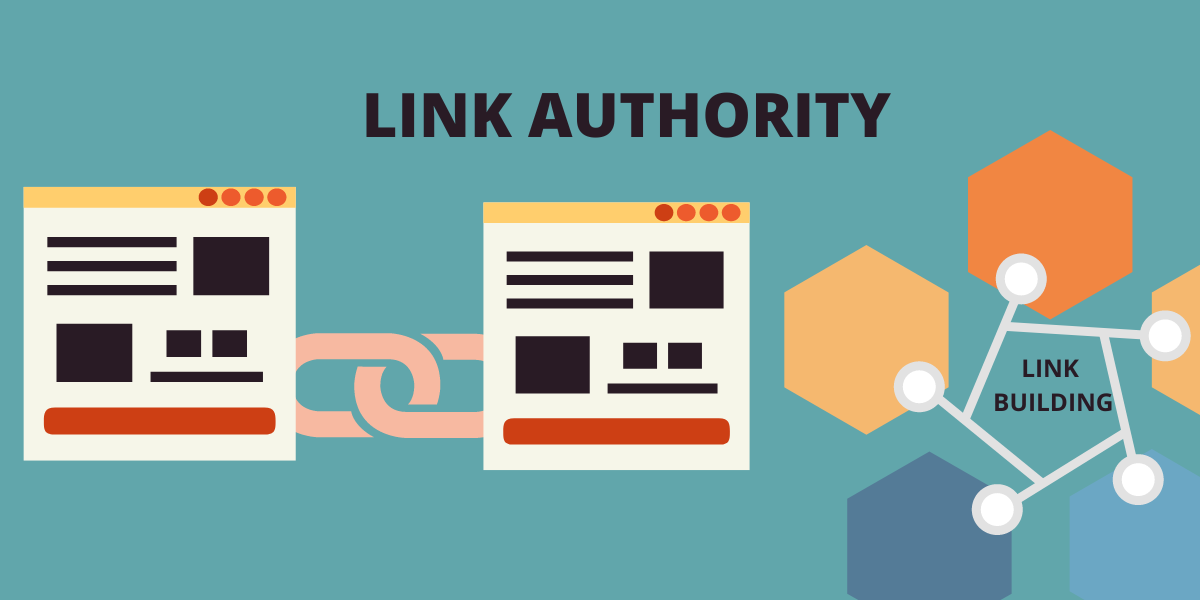 The sum of link authority that a link carries is influenced by the following factors:
i) Nofollow attribute:
The nofollow attribute informed search engines that the owner of a website is linking to a page that they do not want to be credited for.
The nofollow attribute is frequently used for paid-for backlinks, as well as links on profile pages and blog comments. Because these links are rarely "earned," they should not be credited.
The nofollow attribute is used within a website to tell search engines not to follow a link and not to attribute any value to it.
Product filters are a good example of using the Nofollow attribute for internal links. Search engines aren't interested in filtered product pages.
No followed links pass on less link authority. Please keep in mind that this does not render followed links ineffective.
Nofollow links can be found on millions of websites. They are normal and recommended because they are part of a natural link profile.
ii) Page authority of the page that contains the link:
The amount of link authority passed on is heavily influenced by the page that contains the link. The more authority a page has, the more link authority it can pass on to another page.
iii) The number of links on the page containing the link:
Each link on a page receives some of the authority of the page. When there are many links on a page, each link receives little authority. Be cautious of your links, both internal and external ("backlinks").
iv) Link location:
The location of the link on the page that links to your page are also important. A link within a piece of content (so-called "contextual links") is more valuable to search engines than a link in the footer that appears on every page.
Because it lacks context, it is a less relevant link, and thus less authority is passed on.
Conclusion
Finally, it appears simple, and it is; all it takes is some time and effort. If that sounds vexing, keep in mind that the internet does not owe you a living.
Having a website does not guarantee that you will rank.
If there is better, more authoritative content or competitors with better products or services, Google will, rightly, try to direct traffic to them rather than yours.
Aside from potentially unwanted and patronizing moral guidance, it's also worth noting that Google frequently changes its Rater Guidelines, so these criteria are likely to change and evolve.
The above blog it is clearly explained the authority and trust in SEO with various sorts of criteria to check out.
Start using PagesMeter now!
With PagesMeter, you have everything you need for better website speed monitoring, all in one place.
Free Sign Up

No credit card required
Uncover your website's SEO potential.
PagesMeter is a single tool that offers everything you need to monitor your website's speed.