Home

/

Academy

/

Bouncing Back: How to Recover from a Dramatic Drop in Google Rankings
Bouncing Back: How to Recover from a Dramatic Drop in Google Rankings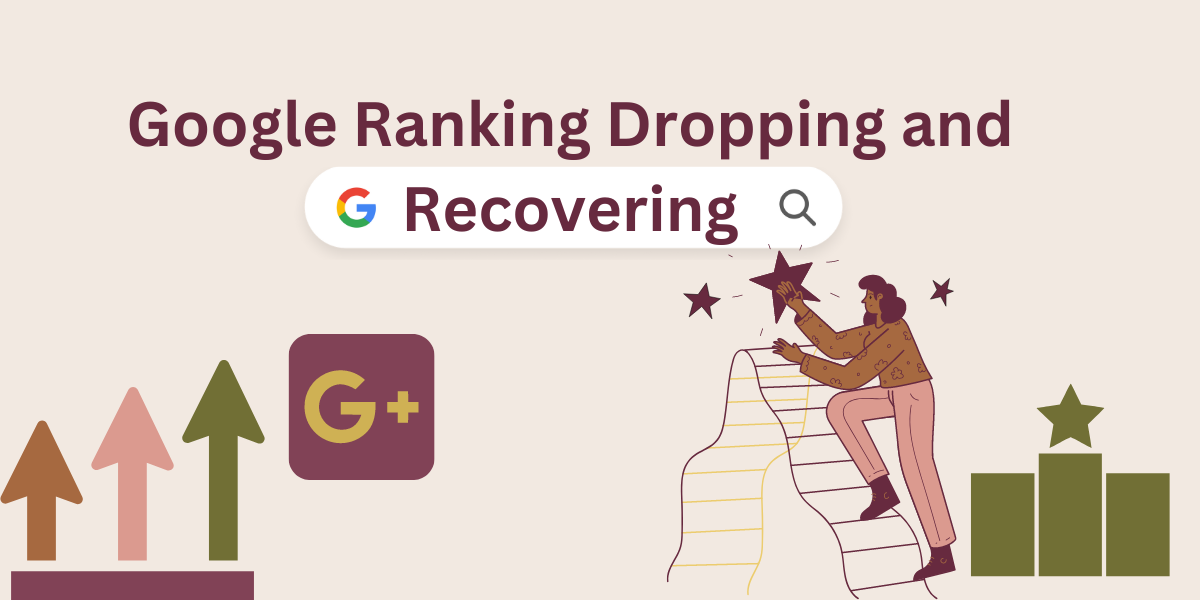 Numerous things, like increasing competition, a human action by Google, an algorithm change, or even an inadvertent character in your robots.txt file, might result in a sharp decline in your Google results.
Let's first discuss the causes of your Google rankings dropping before moving on to remedies that can help. The content of the website may have changed, Google's algorithm may have changed, there may have been a technical error, a rival may have improved their website, you may have lost backlinks, your website may have been hacked, and so on.
Your account has received a manual action
Infractions of Google's webmaster quality criteria may result in manual actions being taken against your website. A manual action truly only occasionally results in a drop in ranks. Nevertheless, it's one of the simplest causes to identify, making it an excellent spot to begin your research.
Visit Google Search Console, expand the "Security and Manual Actions" page, and click "Manual actions" to see if you have received a manual action. If it reads "No issues found," then there was no penalty for your ranks to decline. Go on to the following action. If you have received a manual action, the precise action for which you were penalised will be listed on the website, along with advice on how to correct the situation and submit your site again for review.
It's vital to swiftly and totally resolve the problem that led to the issuance of a manual action. A manual action may cause Google to de-index a portion of your website or possibly your complete page. Google lists 12 reasons why a site may receive a manual penalty, some of which you may have done (such buying backlinks) or others which may have been done by third parties (e.g. user-generated spam in blog comments).
Your website was compromised
Your site has been hacked, albeit this is also one of the less common reasons for a dramatic drop in rankings. Again, since it's simple to diagnose, it's a wonderful idea to check for it first.
Click "Security problems" after expanding the "Security and Manual Actions" tab in Google Search Console. If it reads "No issues found," your rankings decline is not the consequence of a hostile entity attacking your website. Go on to the following action.

Your website has likely been hacked or infected with malware if it does show a problem on our report. You can read this Search Console Help page to learn what each security error means, and you can read this Google article to find out how and why your website was hacked and how to fix it. Fixing a compromised site right away is essential—and not just to get your rankings back. Currently, both customers and staff who visit your website run the danger of getting hurt.
Your Page(s) Have Been Inadvertently Marked as Noindex:
On website pages, developers can mistakenly leave the noindex robots meta element. When updated pages are transferred from a development or staging environment to production, this frequently occurs. However, authors and editors could also accidentally include this tag if you use WordPress and a plugin like Yoast SEO.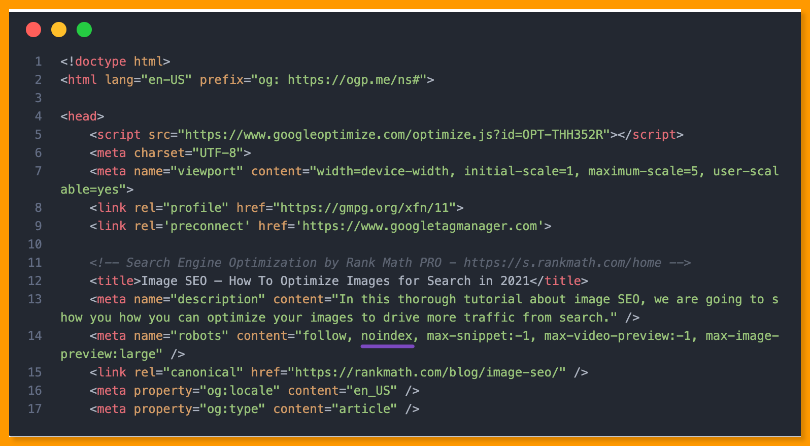 If Google has found the noindex robots meta tag on any of the pages of your site, it removes that page from its index since it instructs Google not to index that page.
By accessing the page in your browser, selecting "View Page Source" from the context menu, you can view the page's source code. Then, to use the find feature, press Control + F for Windows or Command + F for Mac, and type "noindex" into the search box. Your rating hasn't dropped because of this if it doesn't turn up any instances of that phrase. Go on to the following action.
Ask your developers to remove any noindex meta tags that may be present on your website. If they were added as a result of a setting change in Yoast SEO, simply reset the setting back to "Yes" and edit the page/post. Additionally, you could wish to visit Google Search Console and request that Google reindex that website. Simply enter the page's URL into Google Search Console's search field at the top. The page will then be added to Google's crawling queue once you click "Request Indexing."
Be aware that the page may not be crawled and reindexed for several hours or days. You can also use a free Chrome extension called Robots Exclusion Checker to quickly acquire a report of the indexing directives on each webpage if you don't want to bother with looking at the code on each page.
Your Robots.txt File Has a Disallow Protocol Added by Error
The Disallow protocol instructs search engine crawlers not to index your website or particular pages, much like the noindex robots meta tag does. Again, when developers transfer changes from a testing environment to production, problems of this nature can arise accidentally.

It's simple to look for problems in the robots.txt file on your website. Simply enter your domain name and the words "/robots.txt" after it. Check everything that comes after Disallow. You should specifically check for Disallow: /, which instructs search engines to skip over any pages on your website, or Disallow followed by any pages or directories that should be crawled.
Don't be alarmed if you notice forbid instructions in your robots.txt file because you most likely purposefully blocked specific pages. All of your backend pages will be prohibited, for example, if you have a WordPress website. You should speak with a member of your development team if you have any queries or concerns. Any instructions in the file can be clarified to you by your developers, and they can also address any problems with the file.
Without Redirects, Site Migration, Refresh, or Redesign
It's conceivable that modifications you recently made to your website—such as moving it to a new domain, updating some of its pages, or redesigning it—were not complete.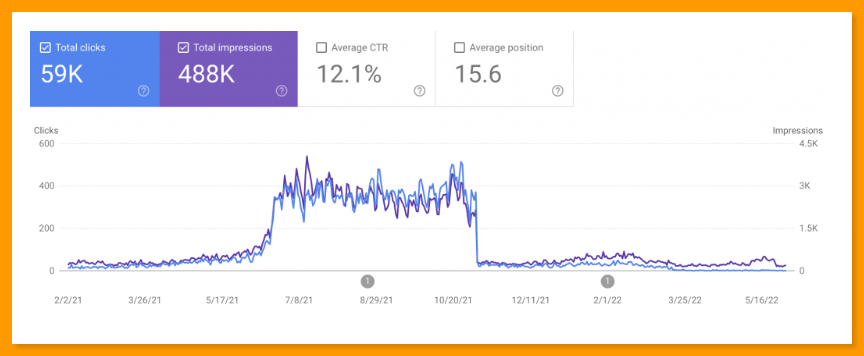 In particular, failing to apply redirects—or implementing redirects incorrectly—could be the reason of your rankings dropping if you modified any of your site's URLs along the way. Google considers a page to be completely fresh when you change its URL. Any Google equity that page may have accumulated over time, as well as any backlinks linking to it, are erased. You begin at nothing. The ideal strategy is to never modify your URLs for this reason. Google considers a page to be completely fresh when you change its URL. Any Google equity that page may have accumulated over time, as well as any backlinks linking to it, are erased. You begin at nothing. The ideal strategy is to never modify your URLs for this reason.
Naturally, that's not always feasible, so if you must update your URLs, you may prevent these consequences and keep your ranks by 301 redirecting old sites to their new URLs. Visit one of your previous URLs to see if redirects were deployed properly. You must create redirects to point those old URLs to your new URLs if the old page loads. If the page reroutes to your new URL, your rankings fall is probably not due to this.
You can ask your development team to include the required redirects if missing or improperly implemented redirects are the root of your problem. Or you can add the redirects on your own. To learn about your alternatives for non-WordPress CMSs, Google "how to implement 301 redirects on [name of your content management system]". Your rankings ought to improve after properly executing your redirects.
Your Page's Content Has Changed
If you've been upgrading the material on your website, it's likely that the content on a certain page changed and caused a ranking decline for that page. This ranking adjustment might or might not be detrimental.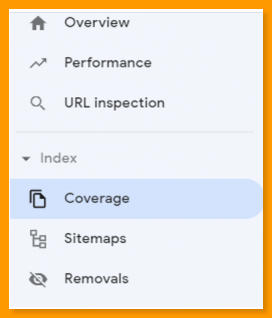 For instance, it's possible that the page's content was modified to be optimised for higher search volume keywords. So it's possible that while the ranks for a particular phrase you're watching decreased, they rose at the same time for another keyword with a greater search volume. As a result, there may be a drop in rankings for certain keywords, but total traffic may increase. In order to determine how it will finally rank for a variety of keywords, it's crucial to give old material a few weeks after upgrading it and optimising it for new and different keywords.
When changing site content, it's also crucial to use a service like AuthorityLabs to track ranking changes so you can ensure the adjustments you're making are having a good influence and not a negative one. On the other hand, updating current information might be harmful if it is not properly optimised for search. It's possible that the updated page no longer satisfies searcher intent, doesn't adhere to on-page SEO best practises, or lacks an SEO title or meta description.
By switching your content back to the version that was performing well before the update, you might be able to regain your previous ranks in this situation.
Some of your backlinks were lost
Losing some of your backlinks—in particular, high-authority backlinks—can cause your page to fall in the SERP results because backlinks are one of Google's top three ranking factors. When you get or lose a backlink, Linkody will notify you, making it simple to contact websites and inquire as to why they are no longer linking to your page. When a website accidentally deletes your link, you may usually get it restored by simply requesting that it be reinstated.
Better Content Than Yours Has Been Published
Sometimes, rankings for particular pages may have fallen because a competitor published material that Google considers superior to yours. The rivalry's content might be:
be of higher calibre
to be more thorough
the number of backlink
be more current
Improved searcher intent satisfaction
include resources that users prefer for that query, such videos, to improve search
Reviewing the results that are now outranking yours is the best course of action if you think this is the reason your rankings have dropped. What makes those results unique? What makes them superior? Exist any further links? To compare the amount of links referring to your site and the number of links pointing to competing search results, utilise the MozBar browser extension (free). To make your material more competitive, you should update it. Make sure it's current, completely meets the intended purpose, and is comprehensive. Think about including a movie or additional unique pictures.
Additionally, if you feel that a page is superior because it has more links pointing to it, you might want to undertake a link-building campaign for it or simply just link to it from additional pages on your own website.
Your Online Experience Has Slackened
Google has clearly indicated that a number of user experience concerns, such as slow page loads, unwelcome pop-ups, and mobile unfriendliness, can hurt your rankings.
It's conceivable that your page now loads more slowly or is no longer mobile-friendly if you recently altered the content or appearance of your page.

Aim for a score between 90 and 100 when evaluating your page's load time using Google's free PageSpeed Insights tool. You can also uncover difficulties with mobile usability in Google Search Console's "Mobile Usability" report. Google will describe your mobile-friendliness issues in Google Search Console if they exist and need to be fixed. You would have had to have added intrusive interstitials – page overlays that block all or the majority of the page's content – on purpose. As a result, if you've just added a popup to your website requesting visitors to, say, subscribe to your newsletter, you may need to change how it appears to comply with Google's guidelines.
The search results for the keyword you're ranking for are unstable
Some inquiries, especially evergreen ones, have relatively static search engine results pages (SERPs). However, the SERPs constantly alter for other inquiries. There are a variety of potential causes for this, however here are a few of the more typical ones:
The request requires prompt responses. Google would obviously emphasise timely results for news inquiries, but this might also apply to lists like "the top series on Netflix," where lists from three months ago might not contain something brand-new and well-liked that has just been launched. Consider utilising a service like AuthorityLabs to track your keyword rankings along with the rankings of content that is competing for the same keywords if you think you might be dealing with a dynamic SERP. After that, observe the rankings each day. Are they evolving significantly for both you and your rivals? In such case, it's probably simply an erratic SERP.
There are a few strategies for handling unstable search results. You might either reoptimize for a term with clear search intent or change your content to make it more evergreen for a certain keyword. Or, if you're going after a keyword that requires current material, you might just keep updating your post to ensure that it's always current.
Abrupt shift in search intent
The general intent of a keyword you're ranking for could occasionally abruptly alter. This can be the result of current news or a trending subject for which large numbers of people started searching using the keyword you were previously ranking for.
You can quickly diagnose this one by conducting a Google search for your term. It's possible that the intent behind your phrase changed if all of the results that are now ranking higher than you are related to a recent development or a popular subject. One strategy to improve your rating is to simply wait it out. Your rankings will improve as the intent trend eventually fades.
As an alternative, you might perform keyword research and identify a separate term to target that is connected to the subject of your existing content but unconnected to the trending event.
Algorithm Changes on Google
A modification to Google's algorithm may be the last cause of your rankings' precipitous decline. I purposefully listed this as the last choice for the following reasons:
People frequently wish to think that ranking changes are the result of an algorithm adjustment, and this tendency can deter people from researching the aforementioned problems. Because Google makes hundreds of adjustments a year and hardly ever announces when a change has been implemented, it is frequently exceedingly challenging to validate that your ranking shifts are the consequence of an algorithm change.
Unless Google clearly states 1) that the algorithm changed and 2) what is being targeted in that change, it is impossible to determine for sure whether your rankings decline is the consequence of an algorithm update. That knowledge is typically kept a secret.
However, there are ways to find out if other site owners and SEOs are reporting potential algorithm changes if you've investigated every non-algorithm-related cause and discovered no issues: Following Search Engine Roundtable is an excellent way to stay up to date on latest Google news and stories of rumoured algorithm updates. A "weather report" from MozCast depicts the erratic nature of Google's algorithm.
A list of proven Google algorithm adjustments is also kept up to date by Moz. Google typically announces big algorithm updates focused at a particular thing on the Webmaster Central Blog in advance to give site owners notice and time to make any necessary adjustments.
Conclusion
You need not become alarmed if you see a decline in your website's Google ranks.It can be challenging to identify and solve the causes of your ranking decline.
But if you want to increase traffic to your website and reclaim your organic search engine presence, it must be done. You are losing out on visibility, traffic, and sales chances every day that you are not on page 1. We can assist you in recovering from a dip in your SEO rankings.
In the SEO industry, rankings declines are frequent occurrences. You simply need to maintain your composure and assist your SEO partner in looking into the cause of the ranking decline. Technical problems, website updates, link losses, competition moves, and other factors can all contribute to it.
Start using PagesMeter now!
With PagesMeter, you have everything you need for better website speed monitoring, all in one place.
Free Sign Up

No credit card required
Uncover your website's SEO potential.
PagesMeter is a single tool that offers everything you need to monitor your website's speed.