Best SEO Tracking Tools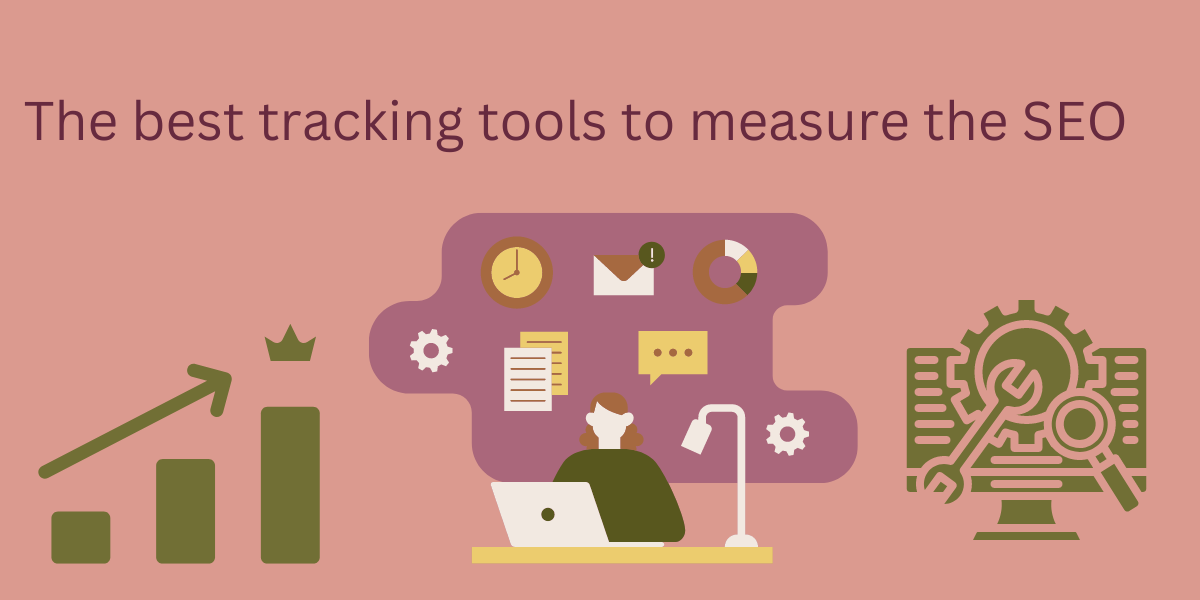 You can keep track of the SEO work you're doing with rank trackers. You can use them to monitor where your pages appear in the search results for pertinent search terms. Additionally, rank-tracking tools let you examine the performance of your rivals.
You may monitor your website's SEO positioning for particular keywords with the aid of a search engine results page (SERP) tracking tool. It allows you to assess changes in keyword positions and compare them to those of your rivals.
We'll discuss our professional choice for the top SEO rank tracking tools for keywords in this blog.
What is rank tracking?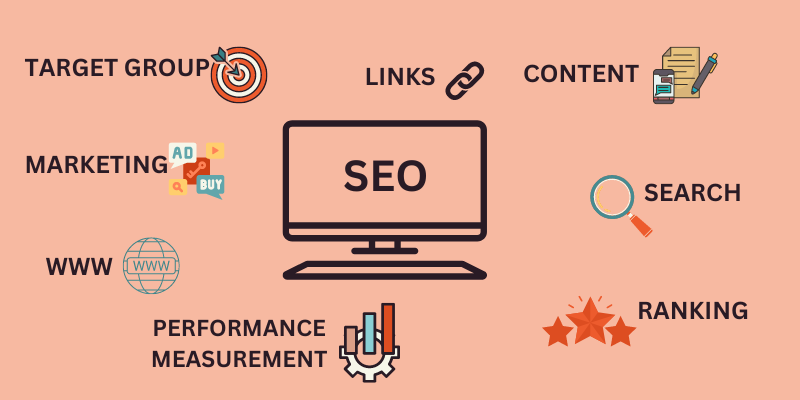 Rank tracking is the practice of monitoring the rankings that your sites hold in search results for the search terms that interest you. A program that does rank tracking is called a rank tracker.
The position of your posts in the SERPs can be seen using rank tracker tools. To present correct statistics, they assemble information from a variety of search engines, browsers, and devices.
These tools might highlight competitor posts that are doing better or worse than yours as well as your top-ranking keywords. They can also give you a rundown of your content's effectiveness and point up areas for improvement. The success of your website depends on the use of SERP tracking tools. You should monitor your rankings to determine whether your SEO tactics are long-term successful. You can also utilize the skyscraper strategy to develop better posts and boost your content by identifying your top competitors.
How does a rank tracker work?
The servers are used by rank trackers to replicate user inquiries. These fictitious user searches are frequently submitted in an anonymous window during a session with a neutral search history. They "conduct" a user inquiry, then scrape the returned SERP and save the listings.
The two methods for conducting rank tracking are as follows:
Utilizing Google Search Console: We can quickly collect important information, such as how the terms are performing over time, by using Google Search Console. You may get to this by clicking the "Performance" option.
Utilizing a Tracking Tool: Some tracking programs provide more information regarding ranking data, including search numbers, and historical data, and even show how various parameters impact ranking.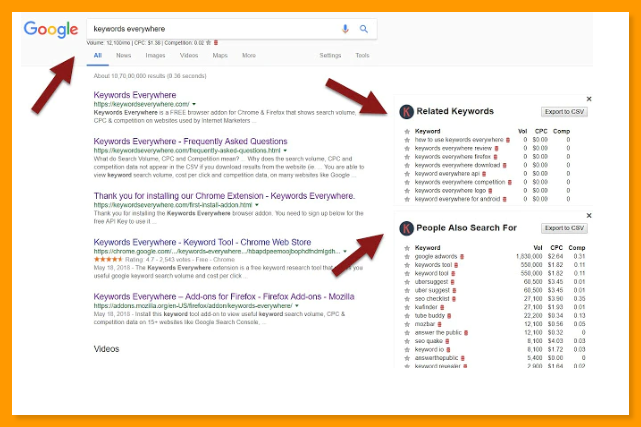 Recommended tools for rank tracking
The list of fantastic internet resources that assist us with the process of rank tracking is as follows:
SE Ranking
With SE Ranking, a feature-rich rank-tracking tool, you can simply monitor your snippets' and videos' placements on search engine results pages, Google Maps, and AdWords. Even five of your competitors have access to the same comprehensive rating analytics.
Pro-Rank Track
It is a cutting-edge tool for tracking SEO rank. In essence, it offers a way to monitor performance across all significant search engines, including Amazon and YouTube. It even provides advanced reporting and a Hidden Keyword Rankings Discovery tool.
Wincher
It is a straightforward yet effective rank tracker. We may also use it to optimize website pages, track the effectiveness of our keywords, and even find new ways to boost traffic and save money.
Nightwatch
Furthermore, it has sophisticated rank-tracking software. Additionally, it provides several tools for tracking your rating across desktop and mobile platforms, including on all the main search engines.
Zutrix
Zutrix is a keyword research and rank-tracking tool with a focus on Google. It tracks the ranking using AI-powered algorithms, which assists us in maintaining the highest level of SEO efforts. Advanced search safety features like human emulation and proxy rotation are also included in Rank Tracker. The users can now perform several checks thanks to these improvements without even obtaining temporary search engine blocks. The SERP intelligence and accurate ranking information that Rank Tracker offers are unmatched by any other rank checker. The reports generated are clear, precise, and very simple to alter so that I may only include pertinent data. As a result, The Rank Tracker Platform is among the quick rank checkers for monitoring keyword positions in SERPs over an extended period. The program offers all the features a user may want in a keyword tool. You must regularly review search engine rankings for all of the keywords you target if you want to keep your SEO effort on track and identify areas for growth.
What are the features of rank trackers?
We must comprehend what rank tracking characteristics you must consider to assist you in selecting the best rank tracker for you.
Any rank tracker must have these fundamental characteristics:
Support for search engines
Location assistance
Device assistance
Checking routine
Support for search engines
Despite not being the only search engine available, Google has the highest market share in the industry. In certain cases, it could not even be your main search engine depending on where you are.
Additional search engines:
Bing
Yahoo
Yandex (main market: Russia) (primary market: Russia)
Baidu (main market: China) (primary market: China)
Seznam (primary market: Czech Republic) (primary market: Czech Republic)
DuckDuckGo
Location assistance
A user's actual location has a significant impact on the SERP that search engines return. For instance, if a person searches for "Italian pizza" in Amsterdam, he will see results from pizza joints in and around Amsterdam. A user in France who searches for "mortgage" will get a variety of results, including local mortgage stores, general mortgage information, and British mortgage companies. This also applies on a national level.
In general, rank trackers allow for the definition of places on these levels:
Country
Province/State
City
Even down to the zip code level, it's sometimes possible to define. Please be aware that there are various methods for using a location parameter in Google. Allowing Google to utilize your physical location is the most natural option. The alternative, preferred by rank trackers, is manually specifying your location. If Google provided the same search results in both scenarios, it's unclear.
Device assistance
A variety of gadgets are used by users to do searches. We discriminate between desktop and mobile searches generally.
You'll observe that the identical query run on a desktop and a mobile device yields various outcomes. Why? Because certain websites might not be mobile-friendly while others were made with mobile users in mind The theory is that websites that don't function well on mobile devices would appear lower in search results for mobile users.
In light of this, it's critical to be able to view your rankings across desktop and mobile platforms. Because this is a recent feature, not all rank trackers now support it, so keep that in mind.
Checking routine
It's crucial to think about how frequently rank trackers examine your positions. We advise allowing rank trackers to regularly monitor your ranks because it gives you: the amount of information required to act swiftly when you notice a significant drop. Important information for the growth of your rankings. This is useful for establishing a link between improved or worsened rankings and, for example, Google changes.
Not all rank trackers allow daily ranking checks; some only allow weekly or monthly checks. Please take note that, upon request, some rank trackers even enable live updating of the rankings.
What are the disadvantages of rank trackers?
Google considers a variety of variables when deciding which search results to show which users. There is a good likelihood that we will find different results even if we are both looking for the same thing.
In what ways does this affect rank trackers? Well, when it comes to reporting on rankings, there is no such thing as "one truth." Remember that. Even if SE Ranking has a sizable database, if you work primarily with more minor, local firms, you can find that there is a lack of granular-level geographic data. When you have a lot of projects to keep track of, the keyword ranking restrictions for each plan need to be higher. Since it doesn't have many third-party integrations, accessing its API without purchasing the most expensive subscription is challenging.
Which SEO Rank Tracker Tool is the best? (Expert Pick)
From an expert point of view the most recommended Rank Tracker tool would be Semrush, in our opinion, is the industry's top SEO rank tracking tool. It is a comprehensive SEO toolset that is simple to use, has a tonne of features, and tracks keywords with ease. Many marketing experts recommend Semrush, which you may use for a variety of tasks including keyword research, competitor analysis, monitoring social media campaigns, tracking paid advertising campaigns, and more.
For keyword tracking across all of our businesses including the WPBeginner website, our team uses Semrush.
Conclusion
It is ultimately up to you to determine which rank tracker or SEO optimization program best suits your demands. The good news is that you can sample most of these services for free if you're feeling overburdened!
By utilizing these trials, you can learn which functions you like best and which user interfaces are the most straightforward for you to use.
Start using PagesMeter now!
With PagesMeter, you have everything you need for better website speed monitoring, all in one place.
Free Sign Up

No credit card required
Uncover your website's SEO potential.
PagesMeter is a single tool that offers everything you need to monitor your website's speed.